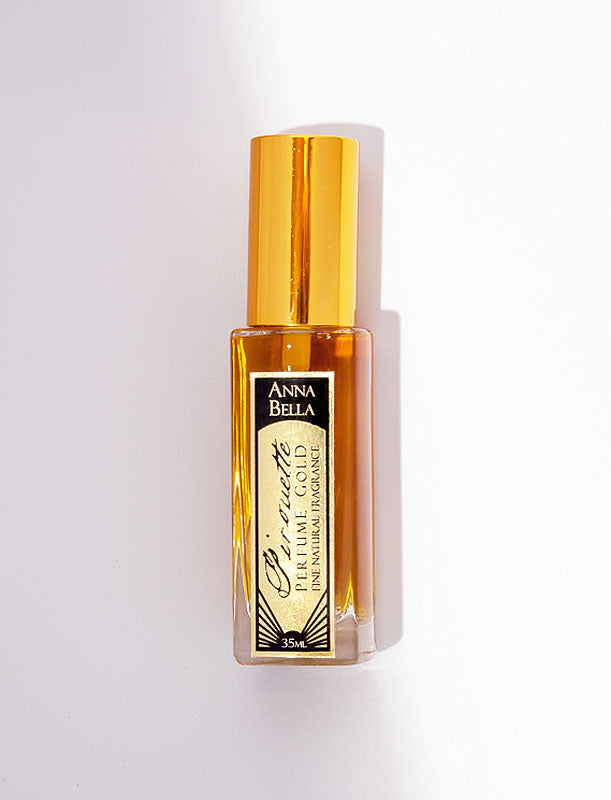 Anna Bella - Natural Perfume Gold
$12.00
Aromatherapy Blend: Feminine Empowerment
Chakras: Solar Plexus, Heart, Throat

Anna Bella which means beautiful mother is an ode to the divine feminine and the holy Mother Mary revered by many names throughout many cultures. Anna Bella creates a feeling of inner beauty and true feminine strength - a graceful force both delicate and fiercely unyieldingly - supporting a sense of confidence and freedom to express one's self authentically. The journey begins with a glorious bouquet of tuberose, honeysuckle and rare Bulgarian rose gently floating over an inviting sphere of peppered earth, honeycomb, cardamom and uplifting peaks of lemon chiffon. She finishes with warm and gentle hug of sweet amber and soft musk.
Crown:
Tuberose
Honeysuckle
Lemon Chiffon
Osmanthus

Heart:
Bulgarian Rose
Cardamom
Pink Pepper
White Musk

Root
Honey Amber
Buddha Wood
Musk
Labdanum
Perfume Gold is...The ultimate luxury in fine natural fragrance. These exquisite aromas are created from the most precious and rare botanicals gathered across the globe. Experience a scentsory journey to exotic destinations and magical landscapes that spark joy and inspiration. 
Ingredients: Essential Oils and Botanical Extracts in a base of Denatured Grain Alcohol. Vegan and 100% Natural