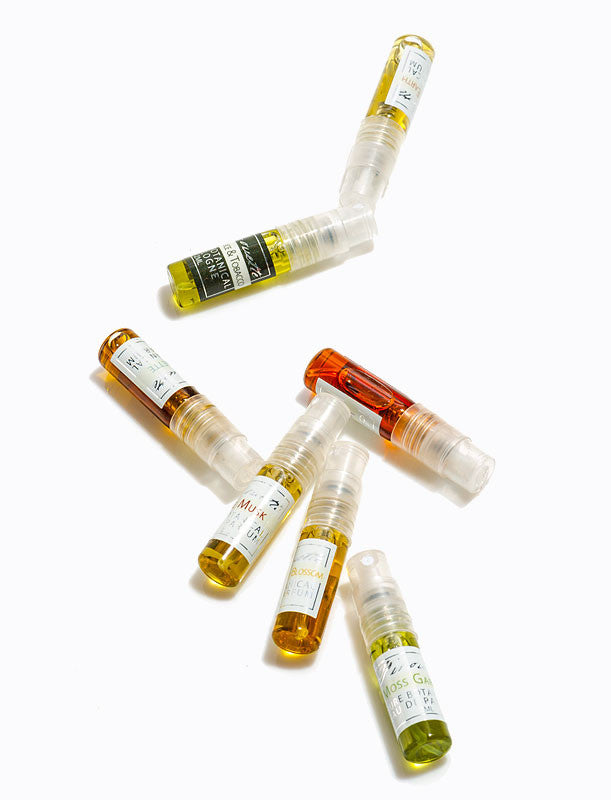 Botanical Perfume - Deluxe Sampler
$40.00
We make our award winning natural artisan perfumes from 100% pure essential oils and organic plant extracts, never anything synthetic. Experience all of our Botanical Perfumes with these generous 2ml sample atomizers:

Heaven and Earth: A rich, hypnotic musk layered with earthy patchouli, cedarwood, exotic blossoms and uplifting citrus.
Jasmine Musk: A trio of ethereal jasmines paired with French lavender, warm amber balsams and white cedar.
Moss Garden: Crisp, cool moss and green grasses, calming botanicals, and a hint of pear topped with a bright zip of yuzu citrus.
Rose Musk: Lovely Damascus rose, geranium bourbon in a grounding cloak of earth with sensual dark amber, cedar and sandalwood.
Wild Spruce and Tobacco: A wonderfully rich, unisex scent for earth lovers with forest fresh spruce, deep roots of smoky leather, tobacco and a wink of spirited spice.